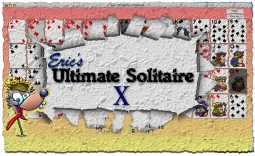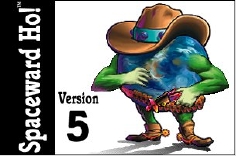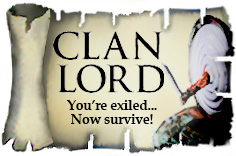 News
3/29/12 - Spaceward Ho! 5 is now available for iPad. It's only $5, too.
7/19/11 - Alas, Eric's Ultimate Solitaire X and Spaceward Ho! 5 are incompatible with Mac OS X 10.7, "Lion". Don't upgrade yet if the main thing you use your Mac for is our game. (Update 15 Nov. 2011 — Clan Lord does work reasonably well with Lion and 10.8 Snow Lion.)
8/28/09 - Eric's Ultimate Solitaire X, Spaceward Ho! 5, and Clan Lord are all perfectly happy with Mac OS X 10.6, Snow Leopard.
3/18/08 - Return to Dark Castle is shipping from SuperHappyFunFun.
1/17/08 - Eldon wrote a new Clan Lord Portal to order Clan Lord accounts, time, and character slots automatically. In his honor, we've dropped the price of all automated things by a dollar, so a month ordered there is only $8.95.
1/1/08 - We've started carrying Bridge Baron 18 for Macintosh and Windows. We didn't write it, but it's the best Bridge game out there, and we get lots of requests, so here it is.
8/9/07 - Joe wrote a cheesy Gas Station game for Mac OS X. Free! You get what you pay for...
3/27/07 - You can now download Eric's Ultimate Solitaire for Windows for only $24.95.
3/27/07 - We've reduced the price of Clan Lord to only $14.95. Try the Clan Lord demo free.
3/25/07 - We've reduced the price of Spaceward Ho! 5.0.5 to only $29.95 for one copy or $39.95 for two. Buy it now, and play with your friends on spacewardho.net.
6/30/06 - We're cancelling the 68K build of Clan Lord. Delta Tao will buy a G3 iMac for the few customers still running Clan Lord on ancient Macs.
1/4/06 - Eric's Ultimate Solitaire X is shipping! It requires OS 10.1.5 or later.
8/22/05 - The Arindal development team has released a cross-platform Java version of the Clan Lord client. It runs in Windows, Linux, and Mac (although we still recommend the native version for Macs). It's still in beta testing. Read more about it on the Clan Lord Sentinel web forum.
Our Newsletter
To receive an email when we release a new game or make a major announcement, send an email to deltataonews-subscribe@yahoogroups.com. (We'll never release your info.)
Ancient News
Clan Lord was recognized as one of the 10 best Mac games of all time by GAMES magazine.
Joe Williams was on CNBC Business Center talking about Clan Lord.
A little blurb about Eric appeared in Entertainment Weekly. (Gwyneth Paltrow was on the cover.) They took his picture and made his purple hair look red.
---
Feel free to send questions or comments to joe@deltatao.com